Our Educators
RHONDA KAROL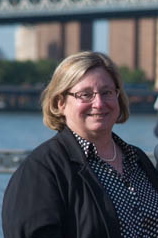 Rhonda Karol grew up in Framingham, Massachusetts, loving to go to synagogue and Hebrew School, and carrying her Dad's Tallit Bag on the High Holy Days!
Rhonda majored in Sociology and Elementary Education at Clark University in Worcester, Massachusetts. She attended Graduate School at Brandeis University in Waltham, Massachusetts, earning a Master of Arts Degree in Jewish Communal Service.
Throughout her growing and professional years, she has always worked with children and their families in many different settings. There has been babysitting, camp counseling and directing, teaching and directing in various Early Childhood settings, teaching different grades in various Synagogue Religious and Hebrew Schools, leading a high school student summer trip to Israel, and directing the Children's and Youth Services Department at a Jewish Community Center.
Rhonda has served on or chaired many volunteer boards whose mission is to improve the lives of children and their families: the Association for Young Children, United Way Success by 6, Dover Children's Home, Early Reading First Grant, congregational Sisterhoods,and, currently, The Children's Reading Foundation of Dona Ana County. She has also taught Early Childhood classes at local universities and community colleges where she has resided.
She is married to Rabbi Larry Karol. Their son, Adam, married Juliana Schnur in February, 2015. They reside in New York City.
SARAH MINDLIN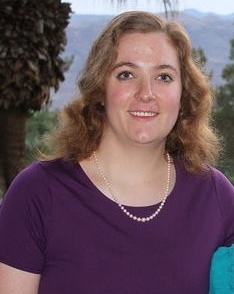 Sarah Mindlin grew up in Albuquerque, New Mexico with her Jew-by-birth father Eddy, Jew-by-choice mother Judy, younger brother Greg, and four dogs (maximum of two at a time!). Her family was active at the Reform temple Congregation Albert with religious school and monthly family Shabbat services and dinner. She went to a Jewish day school for 5th and 6th grades and was fortunate to get to go to Jewish camps in the summers, including JCC day camp, Congregation Albert's weeklong Camp Oranim in Santa Fe, and three sessions at URJ Camp Newman in Santa Rosa, CA. Sarah was a madricha (teacher's aide) at religious school for five years in middle and high school and was active in youth group and NFTY. Sarah was a Girl Scout through 8th grade and was active in youth and high school sports, primarily soccer and basketball.
After graduating from Eldorado High School in 2010, Sarah worked at URJ 6 Points Sports Academy in Greensboro, North Carolina for its inaugural summer. She then moved to Las Cruces that fall to begin college at NMSU. She spent some time in Kinesiology and then Elementary Education before ultimately graduating with a Bachelor of Individualized Studies degree in 2014. She is now working on a Master of Arts in Teaching (MAT) degree in Elementary Education K-8 from Western Governors University, a fully accredited online university. 2015-16 is her sixth school year teaching at Temple Beth-El.