Temple Beth El Annual Meeting
The 2021 TBE Annual Meeting will be held on Thursday, May 20th at 6:30pm MT.  This is one week later than originally scheduled.  It will again be held via Zoom.
Items on the agenda will include the election of 7 Board of Trustees members.  We will not be voting on revisions to our Constitution and By-Laws at this time. Information about the meeting will be sent via email. If you registered for the meeting before the date change you do not need to do anything, your zoom invitation will work.
Please register in advance to receive the Zoom link by clicking here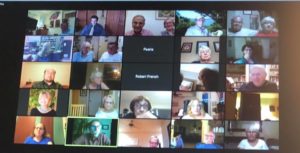 Happenings at Temple Beth El
Although our physical doors are presently closed, we continue to meet virtually. Our regular offerings of 
Friday Night Service – 6:30 PM via Zoom and live on Facebook
Saturday Morning Talmud Study – 9 AM via Zoom
Saturday Torah Study / Saturday Morning Service – See Adelante for schedule
Wednesday Tanakh Study – 10 AM via Zoom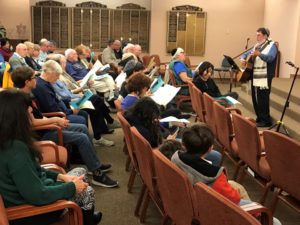 Contact us at secretary@tbelc.org for more information
Temple Beth El Home Page
"Temple Beth-El invites you to connect with us, with your sense of self, and with Judaism.  Join us on a rewarding and challenging pathway to a richer and more meaningful life."

Temple Beth-El serves the greater Las Cruces, New Mexico area. 
If you have any questions, please feel free to call us at 575-524-3380.