2020-2021 Temple Board of Trustees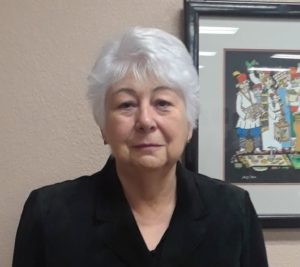 Cheryl Decker, President
I was elected to the Board in May 2018 and consider it a privilege to represent the congregants of Temple Beth-El.  Being actively involved in events and committees allows me to meet many of you and I hope you will trust me with any concerns or questions you may have.  I currently serve as Co-Chair of the Ways and Means Committee,  plus I'm on the Sisterhood Council, the Social Action Committee, and I coordinate the food for the Wednesday Breakfast Club.  I enjoy gathering and displaying items for the JFFF Bazaar, and I have worked at the Renaissance Faire for the past three years.  I was born in Fort Wayne, Indiana, and my husband David and I moved here almost six years ago from West Chester, Ohio, a suburb of Cincinnati.  We consider Las Cruces and Temple Beth-El our forever homes.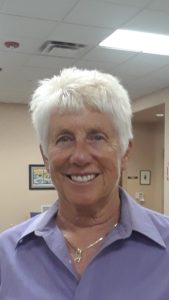 Lynn Zeemont
Fourteen years ago, Dave and I were on vacation here in Las Cruces when a phone call back to our son in New York indicated that there was two feet of snow on the ground.  We started looking; and with a university, two medical centers, Loews & Home Depot, and most importantly a temple, we decided Las Cruces would be the place for us.  I spent my last 25 work years in the marble & granite industry, selling products to distributors as well as a consulting business for stone restoration. My clients included the Rockefeller Center, the Met Life building, One Wall Street, as well as the World Trade Center.  For the past four years I have been treasurer of the Sisterhood and been involved in many of the Sisterhood's supportive activites.  Over in Picacho Hills I was named to the Committee of Six which oversaw the sale of the club to a private entity. I believe my work experience has increased my ability to make decisions based on careful consideration of facts and help the temple navigate through good and difficult times.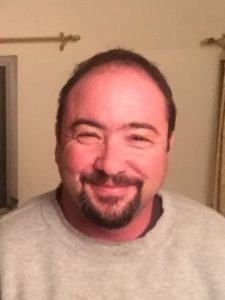 Steven Haydu, Secretary
I arrived in Las Cruces in May of 2018, from Phoenix. Prior to my sojourn in Phoenix I lived in Alamogordo for 17 years.  I became acquainted with Temple Beth El while in Alamogordo, but the distance was enough to keep me from consistent involvement. Originally from Milwaukee, WI, I lived there until about 1997.  I moved to Las Cruces in part, because the temple has been very welcoming – in contrast to others I've come across- and I am planning to settle here with my partner.  By day, I am a library manager at Thomas Branigan Memorial Library.  This is an exciting and challenging time to be on the Temple board. I'm looking forward to the opportunity to help the Temple community move forward and keep getting better.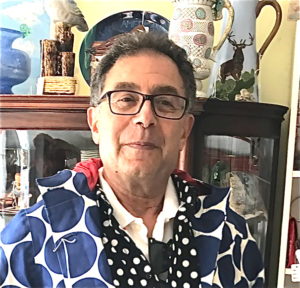 Michael Mandel, Treasurer
My parents were sharecroppers in the Catskills. I went to college and then I worked in New York doing publishing and advertising. I married Barbara Williamson while in New York, and we had a baby. Our little family moved to Albuquerque, so my wife could get a law degree. I was a stockbroker. From Albuquerque we moved here. I earned a Master's degree, and taught English and Theater. I've been on many boards in Las Cruces, including Children's Theater, Branigan Library Expansion, City Dance, City Cable Compliance Commission, Mesilla Valley Film Society, and International Mariachi Festival. I've been on the temple board off and on since 1998, and have been dues chair since 1998. I worked the Pastrami booth at the Renaissance Faire for about three years with Dan Tapper as the head, then he tricked me to take it over and I ran it for about 7-8 years. Now I help Dave Zeemont with it.
Barbara Berger
Barbara Berger grew up in Plainview, New York on Long Island in a conservative synagogue.  She moved to Las Cruces in 1984 and had a long, wonderful career as a community nutritionist, working for the dairy industry, then the New Mexico Department of Health and finally at the Las Cruces Public Schools, retiring in May, 2018.  Barbara has worked on several projects at the temple over the years, chairing the silent auction, working at the Renaissance Fair selling pastrami and working at the JFFF.  She is now ready to take on a bit more as Chair of the Membership Committee.
I am a Las Cruces native, leaving in 1991 to explore the world and obtain an excellent education from Temple University in PA and returned in 2004.  My husband Ronnie and I learned early that family and community are the most treasured things in life.  I have participated on many committees over the years in support of our Temple home from the new Member committee, Training Wheels, to Sisterhood Council, and Religious School Committee.
I live to learn, be open to new perspectives, appreciate the value others bring to every situation in life, and to use God's tremendous gift of giving me a voice and strength to use it diplomatically, kindly, patiently.
Our Temple family is dear to us.   I believe in developing strong foundations to support the future of our Temple home, by memorializing the hard work of our predecessors, to ensure the longevity of our Temple and ease administration for the future leaders.  I am on my second term on the Board. Thank you for the opportunity to continue to support our Temple home.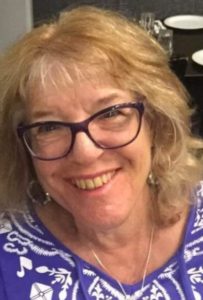 Martha Roditti
In 2004, I came to Las Cruces after living for 40 years in San Francisco. The major factors that lured me to Las Cruces were a faculty position at the School of Social Work at NMSU as the Field Director and the view of the Organ Mountains. After almost 35 years in academia, I retired from teaching in 2011 and am happily pursuing my favorite activity, sculpting in clay. I have two wonderful daughters, one in Hawaii and one in Connecticut, and 4 grandchildren. During those years in San Francisco, I directed a children's non-profit and was intensely involved in children's advocacy as well as teaching at San Francisco State University. Over my career in SF and Las Cruces, I had the privilege of writing and receiving many local and federal social work grants in child welfare and domestic violence.  I've been on the board of many non-profits and currently am on the board of Jardin de los Ninos, a child care center serving homeless and near homeless children. Temple Beth El has been part of my life for many years. I enjoy the High Holy Day services and have been a member of the Short Story Reading Group, the Women's Spirituality Group, and the Social Action Committee as well as volunteering at the Renaissance Faire and Jewish Food Festival. I believe Temple Beth El can play a vital role in Las Cruces, and I wish to be a part of its future evolution.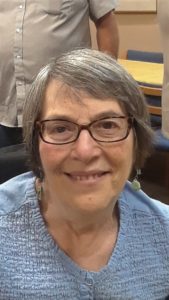 Nan Rubin
I moved to Las Cruces in October 2013 from New York City, where I lived for almost 25 years in Northern Manhattan. I was diagnosed with MS in 2005, and as my mobility declined, it became harder and harder for me to get by in the city, and my brother Ned (Rubin) and sister-in-law Francine (Feinberg) all moved here together.
I've been a community media activist for more than 35 years, built 2 community radio stations from scratch (KUVO in Denver and WAIF in Cincinnati) and was a founder of several national and international community media organizations. When I moved here, right away I got involved with Las Cruces Community Radio, and KTAL Radio 101.5 fm has successfully been on the air 2 years now. I love doing my weekly show Café con Leche interviewing interesting locals.
While producing the hugely popular 3-part radio series "The Hidden Jews of New Mexico" heard on NPR, I developed an avid interest in medieval Jewish history and started making papercuts.  I've been committed to Jewish social justice since junior high and was a Founder and long-term Board Member of Jews for Racial and Economic Justice in New York City.
I bring to the TBE Board years of experience in governance, fundraising, and budgeting, and serve as informal Parliamentarian.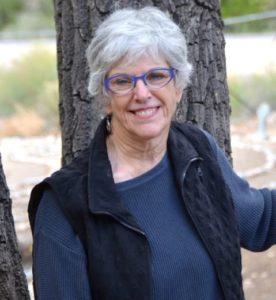 Joanne Turnbull, Vice President
I grew up in Pittsburgh, and as an adult have lived in Michigan, North Carolina, New York City, Texas, and Maine.  I moved to Las Cruces in 2017 and joined the Temple that year.  I was elected to the board in 2018 for my first term and serve on the Ways & Means Committee. I am the mother of four children (Jennifer, Amanda, Megan, and Andrew) and grandmother of five (Jake, Oliver, Charlotte, Jordan and Nola).  I am Executive Director Emerita of the National Patient Safety Foundation and a life-long writer.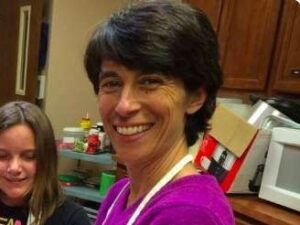 Marieka Brown
(Bio coming soon)
Bryan McCuller
(Bio coming soon)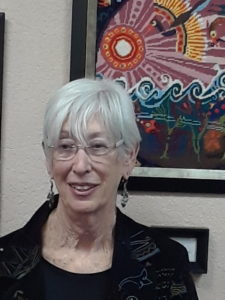 Dee Cook, Sisterhood Representative
I've been a temple member since 1990 when we moved here from Michigan.  My interests have given me the opportunity to work on the Gala, the Renaissance Faire the New Temple Committee and to coordinate the capital campaign for our current building with David Steinborn.  I have been President, Vice President, Secretary and unofficial Treasurer.  I am currently the Sisterhood representative to the board and on the Ways and Means committee.  The Temple has been here for me and I feel it is my responsibility to make sure that it's here for future generations.
Mensch Club Representatives (Dave fills in when Art is out of town)